Treadlight Forestry
We are always happy to talk over your requirements and are confident we can find you the right machine at the right price.
We are friendly, open and honest so don't be afraid!
Please give Sion Jinkinson a call, or send him an email:
01824 538 638
07970 544 901
contact@treadlightforestry.co.uk
Riko UK Dealer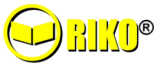 Treadlight Forestry is a Riko UK dealer. Our franchise area covers North Wales, Cheshire and Shropshire but we supply UK wide.