Choosing the right portable capstan winch rope.
The portable capstan winches we sell can work with a wide variety of sizes and types of rope. But over the years we have learnt that some capstan winch rope works better than others. The wrong rope can be very dangerous so choosing the correct rope is important. Each manufacturer specifies a different rope diameter and minimum breaking strain for their portable capstan winch. For this reason we have carefully selected and tested different rope types and matched them to each winch. This handy guide will show you what rope we recommend to use with each which we sell.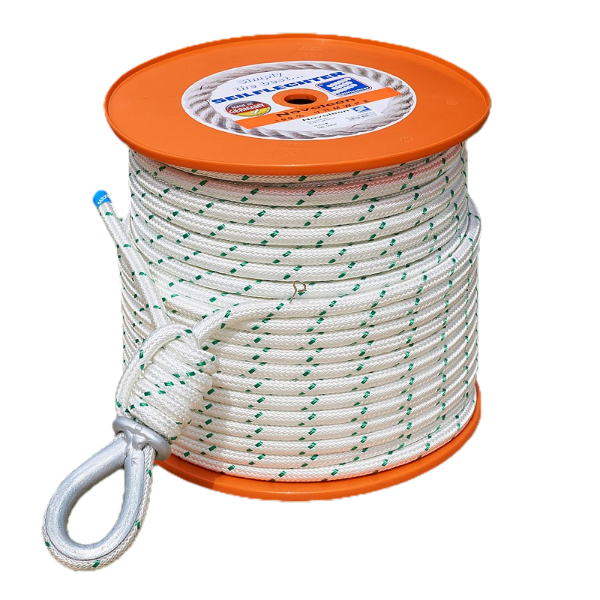 The most important characteristics when choosing a capstan winch rope is the strength of the rope. Each manufacturer specifies a minimum breaking strain for the rope that is used with their winch. This minimum breaking strain incorporates a safety factor over and above the strength of the winch so that it is not possible for the winch to break the rope. Please remember that the rope must be regularly inspected as damage can reduce the minimum breaking strain. Damaged rope must be replaced.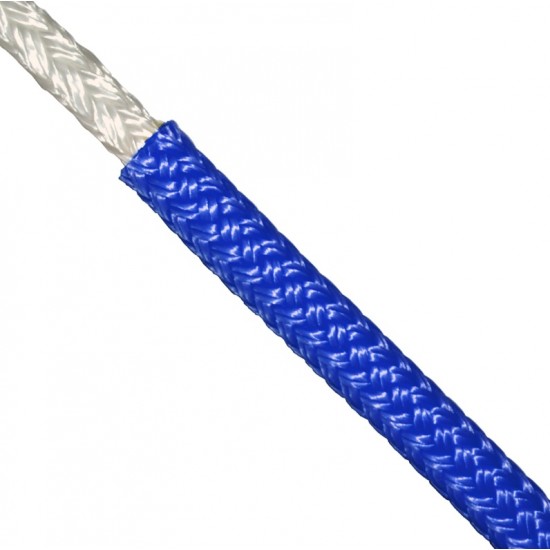 Another important characteristic when choosing a capstan winch rope is that the rope is low stretch. This means that under load the rope does not stretch very much over its original length. Some rope, like climbing rope is designed to be elastic and stretch when under load. This makes sense with a climbing rope where you don't want the climber to come to a sudden stop when falling. But in a capstan winch rope this extra stretch can be very dangerous. It stores up a lot of potential energy which can suddenly be released. For this reason only low stretch rigging line should be used with a portable capstan winch and never a climbing line.
The next characteristic when choosing a capstan winch rope is a hard wearing outer layer resistant to both heat and abrasion. A braided polyester rope has been found to be both hard wearing and resistant to melting. Most of the rope we sell is double braid with a braided outer and a braided inner.